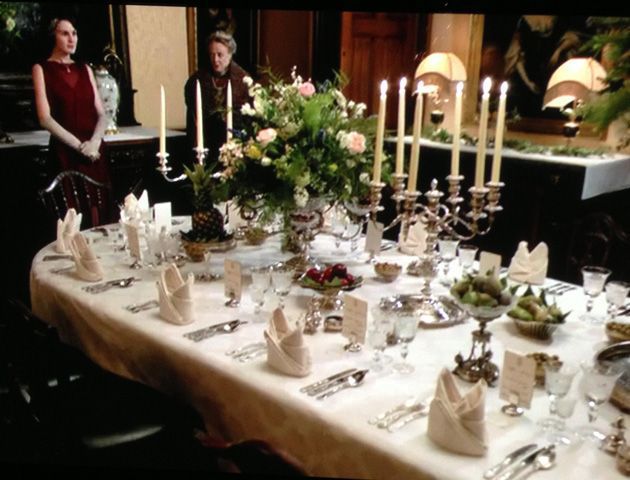 I have recently been seduced by the Edwardian charms of Downton Abbey. I was delighted to hear that a fourth series is imminent. In light of this Marks and Spencer have launched a line of toiletries and gifts inspired by the inhabitants of Downton.
The Crawley's have spent the last three series emulating British values and keeping a stiff upper lip throughout the sinking of the Titanic, World War One and Spanish Influenza. ITV's depiction of affluent Edwardian life has boosted sales of clothing, hair accessories, jewellery and of course silverware from the period or in the Edwardian style.
I found myself relating to the Downton Abbey staff. I have continuously enjoyed their witty banter and dismay at the prospect of polishing all the silver. (Alfred and Jimmy I sympathise with you.)
To conclude my Downton love affair, and to borrow the M&S idea, here are a few AC Silver pieces I could definitely see being featured in the fourth series of Downton Abbey.
Accessorise like Mary Crawley
The Downton ladies are often seen wearing stunning diamond hair pieces, antique brooches are a fantastic way of getting that perfect antique hair decoration.
Silver that will Impress Carson
I will be waiting in anticipation for more of the Dowager's (Maggie Smith) perfectly timed lines, usually insulting everyone is the room.
Carson: "Hard work and diligence weigh more than beauty in the real world."
Dowager: "If only that were true."
If you require any further information on our items included above, please do not hesitate to contact us online or in store.
Photo Credits:Santa Barbara Chic.
Author: Andrew Campbell - AC Silver Business Owner
Mini Bio:Andrew Campbell founder and owner of AC Silver has been dealing in antique sterling silver and diamond jewellery since 1977.